Lucas shares 10 of the best dinosaur toys for kids from T-Rex to Jurassic Park as well as WindyCity & Fisher-Price dinosaur toys. There is such a wide variety of affordable, fun, and unique Dinosaur toys for these days kids.
However, these are some of the top choices for parents and young boys alike when it comes to dinosaurs toys for kids.
First off here is a great video for kids to explain dinosaurs.
Most Popular Dinosaur Toys
Jurassic world toys are some of the most current. Here is the background of Jurassic Park and the Jurassic world so you can first get the backstory on why kids love Jurassic world toys.
There is a simple reason why people like dinosaurs, especially kids like dinosaurs because kids tend to be attracted to new things, special appearance, and for psychological reasons, like exaggerated monsters. Dinosaur toys add a great sense of imagination and educational benefits also. Like Dinosaur toys, to play with lego toys, kids can need a great sense of imagination and many educational benefits obtained.
Dinosaurs look different compared to other animals and are attractive also, that's why kids like dinosaurs. Minions are looking different compared to other toys. All-time hit movies like Jurassic Park and Barney have been grabbing the attention of kids for a long time. Both in Jurassic Park and Jurassic World, all different animals have visually appeared and kids are attracted to watch these animals.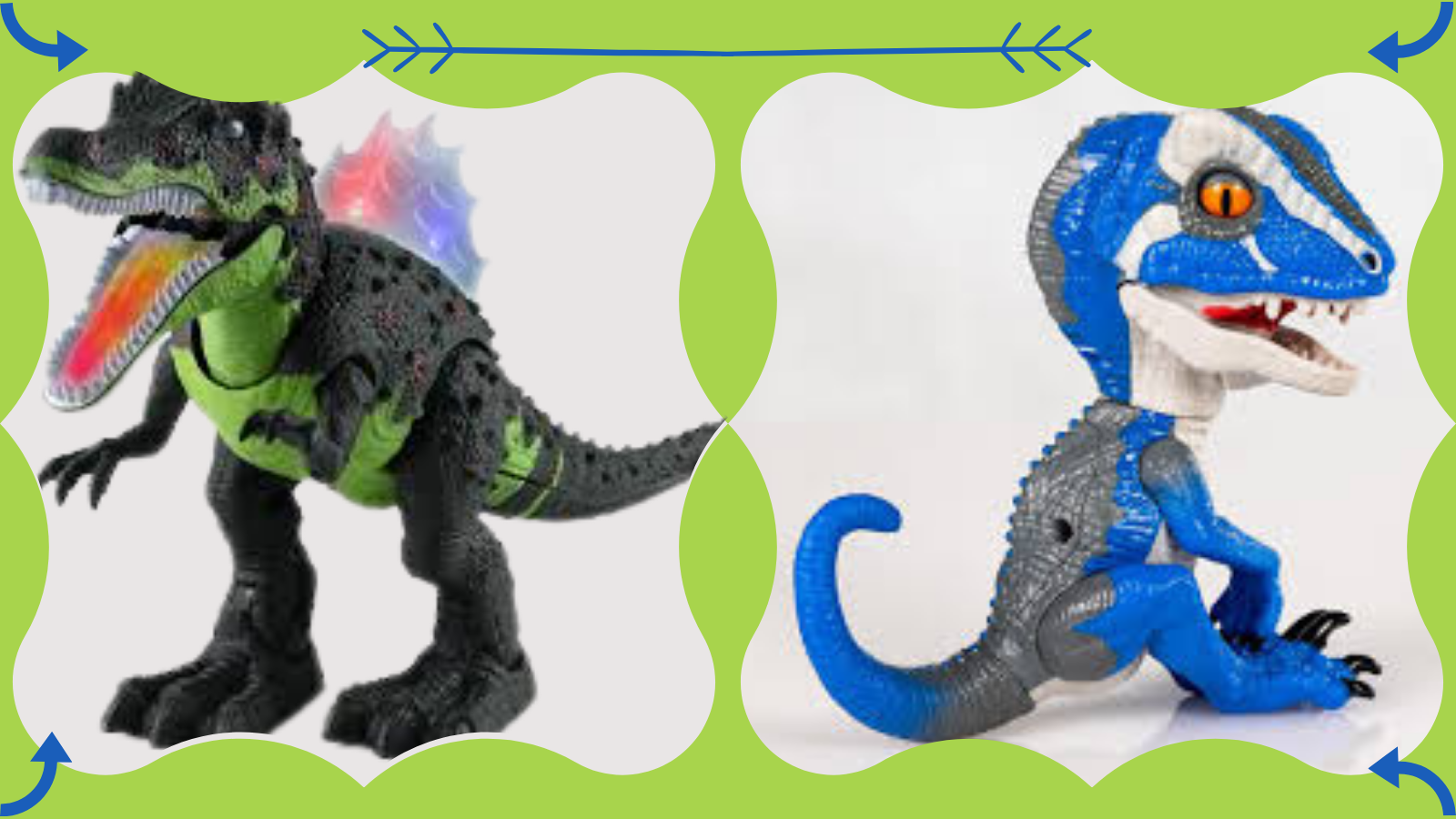 Jurassic Park and Jurassic World are the best movies based on the animals while watching those movies kids transformed into dinosaur loving kids, because of the more special effects, visually different appearances in those movies, hence kids like Jurassic World Toys. Also, these toys are available with remote control access.
Let's Begin with the my partial list of the Best Dinosaur Toys
1. KITOART Dinosaur Toys-258 Pcs Create A Dinosaur World Road Race, Dinosaur Race Track:

This is a 258 pieces set, to create a dinosaur world road race. It includes 240 pieces of track (20 x 12 pieces each), 4 different dinosaurs, 2 dinosaur cars, 2 Up & Down ramps, 1 wooden door, 1 handing bridge, 1 movable bridge, 1 rocky tunnel, 1 Variable fork, 1 U-turn device, 4 trees, and with a beautifully crafted manual (manual guide to children).
Kids will learn more about the dinosaurs, jungles, buildings, and racing not only from books and cartoons, but also from this toy, they can improve their knowledge and abilities directly by playing with this toy. Your kid can explore the Jurassic world with their 2 dinosaur cars will be chasing each other, will be crossing the different barriers, while 4 different dinosaurs will be looking for prey in the unknown corners of the jungle. These 2 dinosaur cars and 4 dinosaurs can make the game more interesting & attractive.
This dinosaur train track is easily assembled and twisted, which can be turned or flexed to different track shapes. Kids can make loops, doughnuts, bowls and other designs with the flexible and colorful jungle tracks. You can assist your kids to complete the combination & make them gradually describe his/her track in his/her mind, due to this your kids hand eye coordination, kids imagination will be improved a lot and they can learn to cooperate with each other. 
This made up of the high quality, durable material, safe & non-toxic, not harmful to kids while playing. This is most suitable for kids ages 3 to 6 years and the best choice for kids birthday gift or christmas gift.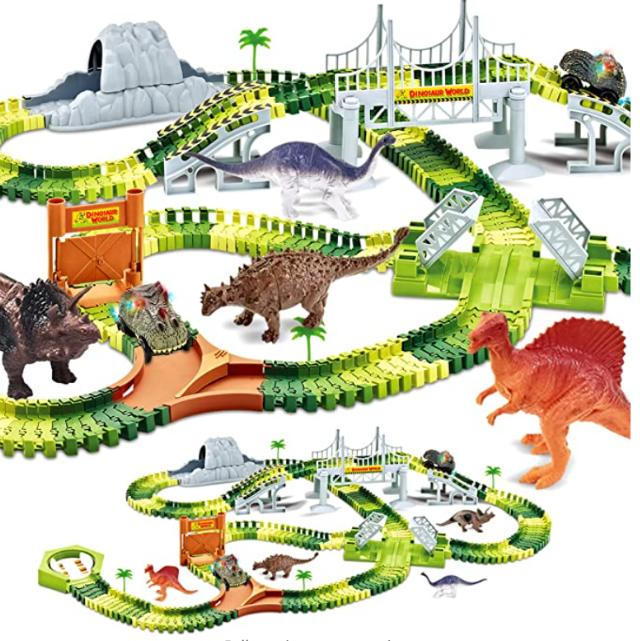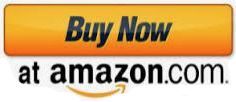 2. Advanced Play Dinosaur Trex Toy Realistic Walking Tyrannosaurus Rex Multifunction RC Trex Toy Figure:

This pack includes an advanced Tyrannosaurus Rex dinosaur, instructions and a remote control device. This is a Jurassic World dinosaur toy and looks like a realistic Tyrannosaurus Rex. 
Your kids can control this dino with this remote control to move forward, backward, to right, left and different directions. There is a small piece for spraying water to steam spray from its mouth when it roars and the lights & sounds are super cool like real dinosaurs. It can dance, walk forward, play music and eyes light up. This remote has a lot of commands to control the Dinosaur.
It requires 5 AA batteries and screw drivers to unscrew the packaging. This is a perfect gift for kids ages 2+ years and is in brown, green colors.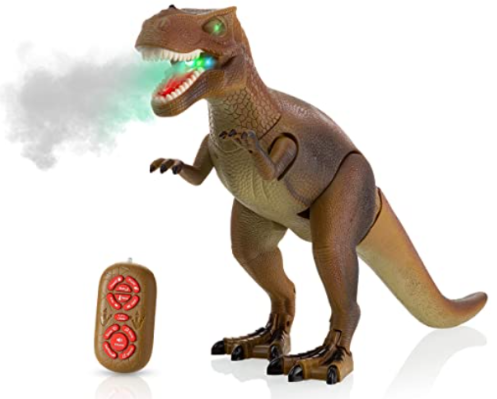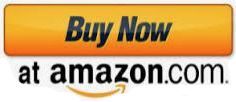 3. JOYIN 6 Pack 12'' to 14'' Educational Realistic Dinosaur Figures:

This pack includes 6 large size dinosaurs with 12" to 14" and 1 instruction booklet. Each dinosaur was introduced in detail, such as weight, diet, scale and fun fact. Average size is 13" and T-rex is over 14" long and height of the dinosaurs vary from minimum 4 " to 10", with this pack kids can build a more realistic mini Jurassic dinosaur park.  
In this booklet, they introduced about each dinosaur details such as description of each dinosaur, the scale compared with human weight, diet, this booklet is fascinating too. Each dinosaur can make the roar sound when we press the button. 
This toy set serves perfectly as educational toys, you can encourage the kids imagination and creative thinking with these toys, kids can make stories with the roaring dinosaurs. These are made up of high quality material, very soft. This toy set is perfect for kids ages 3 years and up, perfect as party favors, birthday party games, educational purposes, party decoration. This set is perfect for dinosaur lovers.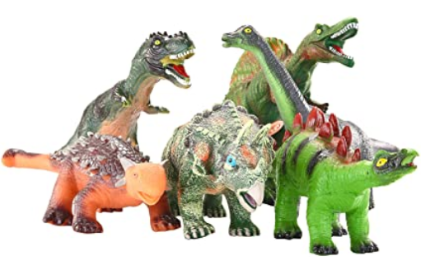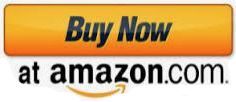 Check out the Complete list of the Best Dinosaur Toys. 
Below are some other most popular Dinosaur toys,
Jurassic World Dino Racer by Power wheels.

T Rex big dinosaur toy by Mellissa & Doug.

Ground T-Rex Dinosaur toy.

Disney toy Story Rex.

Fisher-Price Imaginext Ultra T-Rex.

Tyrannosaurus Rex Dinosaur Toy from Jurassic World.

Tyrannosaurus Rex Walking Dinosaur Toy.

Collectible Dinosaur Set by Mellisa & Doug.

Dinosaur Activity Play Set.

Dig it up Dinosaur Activities.

Smashers Epic Dino Egg.

Action Attack Carnotaurus Dinosaur toy from the Jurassic world.
Dinosaur Toys for Toddlers
Disney 13 toy Story Rex Dinosaur Plush by Disney.

GUND Tristen T-Rex Dinosaur Stuffed Animal Plush.

Schleich Tyrannosaurus rex Juvenile.

3 Bees and Me Dinosaur toys for boys and girls Toddlers.

Kidtastic Dinosaur Toys – STEM Learning Original.

Discovery Kids Dinosaurs Rumble Sound Book.

Animal Planet Dino Mega Tub Collection.

Melissa & Doug Magnetic Wooden Dinosaurs with Wooden Tray.

Gigantosaurus – Giganto Jumbo Plush.

Wild Republic Soft and Squeezable Dinosaur Playset.

Gigantosaurus Dino Friends 4pk.

Gigantosaurus Giganto Figure.

Wild Republic 8 piece Dinosaur Collection.

Fisher-Price Double Poppin Dino.

Zuru Robo Alive – Dragon Fire.

LeapFrog Dino Friends Delightful Day Book.

FurReal Hoppin Topper Dinosaur.

PlanToys Dino Puzzle.

Hobby Central Miniature Dinosaurs.
These are some of the best Dinosaur toys for Toddlers.
The Best Dinosaurs Toys for Kids 5-8 Years of Age
Laser Pegs National Geographic Dinosaurs Building Kit.

LEGO Creator 3 – in – 1 Mythical Creatures.

Lydaz Race Track Playset.

Schleich Tyrannosaurus Rex.

Melissa & Doug T-Rex Giant Stuffed Animal.

ZipBin 160 Dinosaur Collector Toy Box & Play Set.

Fisher-Price Imaginext Ultra T-Rex.

Discovery Kids Dinosaurs Rumble Sound Book.

 Prextex Dinosaur Volcano House.

Homelux Inflatable Dinoland Play Center.

National Geographic Dinosaur Dig Kit.

Learning Resources Back in Time Dinosaur Counters.

LEGO Creator Mighty Dinosaurs 31058 Build it yourself Dinosaur Set.

Mega ToyBrand Transport Carrier Car Truck.

Jurassic World Super Colossal T-Rex.

Dig a Dozen, Dino Eggs Kit.

Dig It Up Dinosaur Eggs.

Hidden Temple with T.Rex Building set by Playmobil.

Smashers Epic Dino Egg.

Action Attack Carnotaurus Dinosaur toy from the Jurassic world.

Chomp'n Roar Mask Velociraptor Toy from Jurassic World.

Velociraptor Blue Claws From Jurassic World.

Realm of the Giants Puzzle by Ravensburger.

Mega Fossil Dig Kit by National Geographic.

Pterano-Drone from Jurassic World.

LEGO Jurassic World Triceratops Rampage Set.
These are some of the best dinosaur toys for kids and Toddlers. Toys not only provide the fun but also educational value to your kid. So first prefer to buy constructional toys for your kid, these toys help in boosting the STEM learning, cognitive and fine motor skills of your kid. 
As I am sharing my knowledge because I have children, while purchasing toys for my kid, I will consider above all. Among those, dinosaur toys are one of the best toys for learning, fun, and entertainment for children. Also, Cooking toys are the best toys for kids to learn more skills.
KW: dinosaur toys, Jurassic park toys, Jurassic world toys, toy dinosaurs, dinosaur toy, dinosaurs toys, dinosaur toys for toddlers, dinosaur toys for boys, best dinosaur toys, dinosaur toys for kids, toy dinosaur, amazon dinosaurs toys, dinosaur toys amazon, new dinosaurs toys, dinosaur learning toys, dinosaurs toys for kids, dinosaur movie toys, t rex amazon, unique dinosaur toys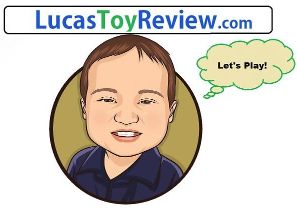 Lucas Toy Review Official Website from the popular YouTube toy reviews channel.