Lucas just got into the popular robot train toys for kids. Here he shares the characters of robot trains and where the story originated. Get the kid's review!
Let's dig into the Robot Trains cast, what each character is all about, and how popular this cartoon has become as well as the robot trains toys like Kay!
What are Robot Trains
Robot Trains is a story set in the "Train World", where all citizens are trains, among the residents some special trains are there and those who have the rare ability to transform into humanoid robots will jump on and off the tracks for a while, whenever the problem occurs. Like, Transformers also can convert from robots to different types like vehicles, animals, and can be changed to back again.
It is a South Korean Cartoon Series about a world inhabited by the trains, in which all Robotic trains are taking an adventure and fighting against evil. Keeping peace in the Train World is not an easy task, and it is maintained by all seven trains with the power to transform robots and work together to solve the crisis. 
In this Robot trains Concept, Kay has the power to open the space-time tunnels between the content of the world of trains, it builds one towards an unknown world and Karl is the opposite train, who wants to steal its engine. Fighting between two trains, as a result of this, tunnels have closed, blocking some trains, including Alf and Victor. Only Kay can reopen the tunnels, unfortunately, he loses his memory due to some problem and must relearn everything to save his friends. In this process, these trains face new challenges and how these trains overcome these challenges.
Using these toys a few series/seasons have come, the first season of this show is known for its more packed action with lots of battles and they focus more on the storyline and it is not found in other Robot car series such as the Super wings and robocar.
They direct second and subsequent seasons also, in which each episode of the robotic trains will do different adventures to stop the opponents.
History of Robot Trains

Robot Trains is the very first series by introducing the new concept of transforming trains to Robots. It is an animated series that focuses on the themes of friendship, self-development, teamwork and it is currently a very popular animated transforming trains series.
It is an exciting animated series for children aged between 4 to 7 years set in Train World. Where all citizens are Trains but some are transformed into Robots who are having special powers.
The first series of Robot Trains started in 2017 with 32 episodes broadcasted in many channels, and it is a 14 minutes South Korean animated series created by 4th creative party ( AZworks) and CJ E&M (CJ Entertainment & Media ). In France, the series is broadcast on Piwi ( it is a french channel intended for children aged 3 to 6) and Gulli (French Television Channel).
The second season of this series started in 2018 and is rolling out across several regions this year and the third season of Robot Trains is on the way. The themes and storylines of season three are under discussion and more expectations are on season 3 of this show because season 2 is very popular.
Yes, Mondo TV, one of the largest European producers and distributors of animated content, has announced that they will be soon working with Korea's CJ E&M on the popular kids animated-action adventure show.
You might also like to know the real trains that robot trains are modeled from. This video shares the inspiration in real life for all the robot train characters.
Season 2 of this series is rolling out across multiple markets, then this series was quickly followed by an agreement between Mondo TV & CJ E&M, one of South Korea's largest content and marketing companies, for the production of the third season of this series.
This new season will be made up of 52 episodes of 11 minutes each, the 3D CGI (Computer Generated Imaginary) series will launch in autumn/winter 2020. Mondo TV was the distributor and licensing agent for series one and co-producer for the series 2.
Mondo TV is in charge of the whole production with a stake of 90% in the new series, CJ E&M will retain the ownership of the original property and retain 10% stake in the third season.
CJ E&M will take care of the distribution of the third season in Asia except for China, Mondo TV will continue to take care of the distribution of the new series worldwide( including China but except Asia) for both audiovisual rights, licensing and merchandising.
Robot Trains Characters

Robot Trains Main Characters:
Robot Trains include 5 superheroes with special powers, and those are

 Kay

 Duck

Alf

Selly

Victor
and some other characters too, those are

Kay: Is a blue and white robot train, the fastest train in the world, and leader of the Robot trains. It has many abilities and one among them is to open tunnels, it's goal is to connect with the new space.
Alf: Is a red and white Robot train, the mountain area train. It is Kay's technical assistant and best friend. It has a lot of traction for climbing mountains, and it is very active to grab something.
Duck: Is a yellow, orange, a green boat like a robot train, the marine area train, and it can navigate on water, and cut metal with a stream of water. It is a talkative train that loves to float on the water, defined as the kay's right arm. It is very helpful in critical situations.
Victor: Is a dark blue, yellow, and red robot, the snow area train, and it is a very strong and experienced train in the world. one of the main characters in the Korean animation TV series.
Selly: Is a white and pink trolley robot train, it is good for computers. It takes care of managing the train world system. It finds and repairs the mechanical problems of the train world system. It has a small assistant called Becky, it can also produce magnetic bombs, which can be very useful in combat.
Karl: Is a black robot train, high-speed train. Very powerful robot.
Other Robot Trains Characters:

Duke: Is a dark and grey robot train, secretive and it is much infected by the virus and makes him much aggressive and violent. 
Jeffrey: Is a green, yellow stripe robot train, and It is the driver of the trains when Kay is no longer able to carry out its task. 
Becky: Is a little pink and white autonomous robot. Equipped with a scanner, it helps Selly to analyze problems.
The robot train series runs with the main and other characters same as that series the Peppa pig series also runs with some main characters and other characters.
Now let's start with my partial list of the Best Robot Trains toys.
1. Robot Train Season 2 Korean Animation Transforming Robot 5″ Kay:
It's an animation robot train season 2 character, made in china. This toy is transforming robot toys, it can transform from robot mode to train mode and back again. Genuine Korean package, this toy recommended for kids ages 3 years old and up.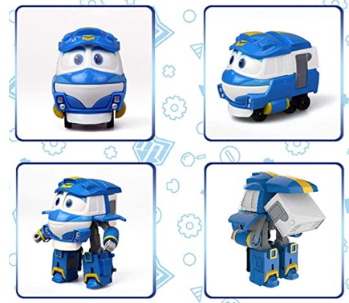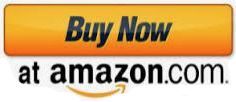 2. Intelino J-1 Smart Train Starter Set:

This pack includes 1 J-1 smart engine, 1 J-1 wagon, 20 tracks, 40 color snaps, a train decal sheet, and a USB charging cable. Kids from 3+ ages can start playing with this toy like a regular toy train. You just build the track and the train is ready to go. This train was designed to be compatible with most of the sets from BRIO, IKEA, Thomas & Friends, and many other brands. 
You can develop STEM & coding skills through engaging play-based activities, from screen-free coding with colored tiles, to creating custom commands in the app and to programming from scratch.
This train can read the colors seen on its path, you can control the train's action by putting the small colored tiles called action snaps along the tracks. You can speed the train up or slow it down, steer left or right at track junctions, you can change its movement direction, or stop and drop off the attached wagon by forming different chains of colored tiles.
This fun extends and available with the free Intelino mobile app(available on ios or android). You can drive this train in autopilot, manual drive modes to top speeds of up to 3.3 ft/sec(100cm/sec). You can also use this app to create custom commands in the snap editor and store them on the train. This toy is good for kids who have aged 3+ years and train fans of all ages.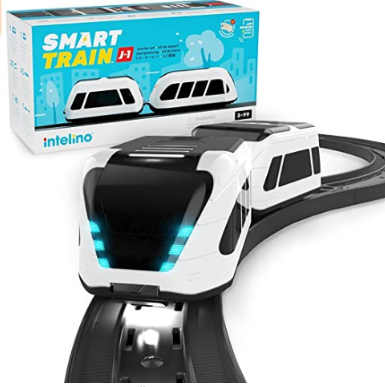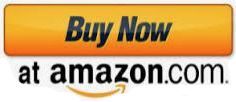 3. Ninja Bots 2-Pack, Hilarious Battling Robots (Red/Black):

This set includes 2 Ninja Bots, 6 Weapons, 2 battle Shields, 2 training targets, 1 quick start guide, 1 instruction sheet. Each ninja bot has its name and look, a set of weapons, and a unique personality that comes to life with over 100 sounds and movements.
You can choose your favorite and arm your red dragon and black tiger ninja bots for a head to head battle. Ninja bots feature weapon recognition, depending upon the weapon it responds with silly sounds and phrases. You can train your ninja bots by pressing the button on the head, equipped with IR sensors, these can respond to your movements. 
When you are ready for the battle, you can use the simple chop, swipe, and push hand gestures for a head to head battle against each other with unique sounds and movements until one gets knocked down crying in defeat, while the winner ninja bot does a comical victory dance. 
It's up to you to train your ninja bots with hand gestures to level up from white to black belt. There will be four different belt levels and your ninja bots LED eyes will light up to match. There will be 14 hilarious battle styles, like Spinning rooster, Cobra Kick, Dragon Rage, and more. You can bring endless battling fun with the Ninja Bots Double pack. This toy is good for kids who are aged 6 to 8 years.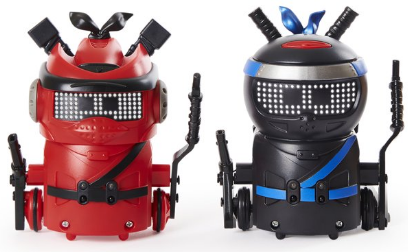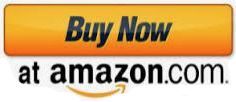 Check out the complete list of the Best Robot Trains Toys.
KW : robot train toys, robot trains toys, robot train, robot trains.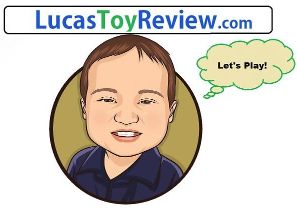 Lucas Toy Review Official Website from the popular YouTube toy reviews channel.