Minions toys are loveable, cute, and lighthearted. Lucas toy review explores the Minions story featuring the most popular Minion toys for kids.
What are the Minion Toys
The Minions are small, yellow, cylindrical creatures who have one or two eyes. They are the fictional characters in the Despicable-Me series, this series was started in 2010. They are characterized by their childlike behavior and unique language. Like Minions, Hatchimals also have special feature that hatch themselves from an egg.
Based on this series, they directed a movie called Minions. In the series/movie Kevin, Stuart, and Bob are the three main characters, the three characters appear as the stars and other minions are mentioned by the name in the films and other media. They are much childish in some ways, but they seem to be very intelligent in certain cases.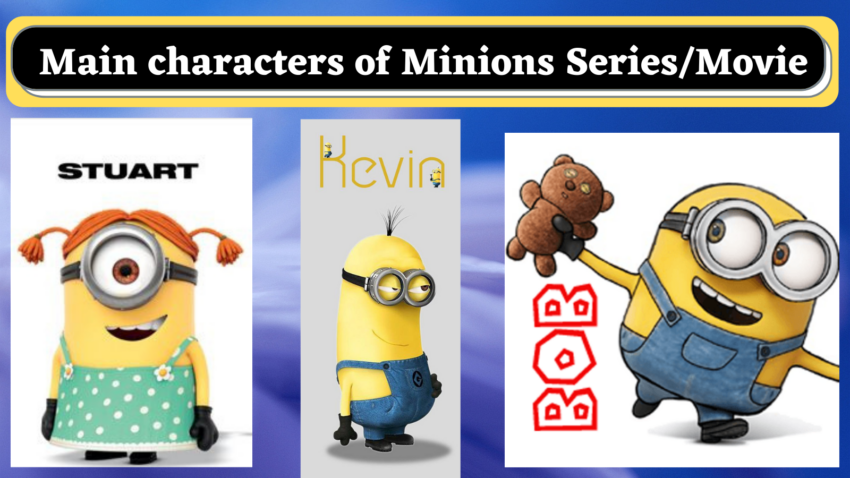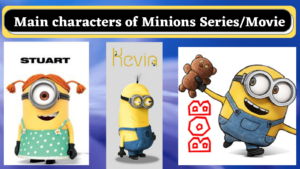 The appearance of Minion toys :

Minions are small, yellow shaped, smaller in size, and shape with unique features, such as height, number of eyes, the roundness of secondary features such as hair, eye/pupil size, or clothing. They have no noses but they seem to be capable of smell, they are also shown without ears but can hear and respond to sounds.
Minions are yellow and wear block gloves, small black boots, metal goggles containing their number of eyes, and blue jeans overalls with Gru's emblem on the fronts. They mostly speak Gibberish ( is a speech that is nonsense ), which is derived from other languages including French, English, Japanese, Korean, Italian, Spanish, and German. The English sounding dialogue is dubbed differently for every country.
Though there are several hundred minions, among those only forty-eight combinations are possible with different heights, build, hair, and eye. One-eyed minions are almost very small, but they only appear in promotional artwork. These minion toys look unique like Owleez toy is a unique toy with special features.
Tip: You can skip the history of the Minions and go directly to the full list of the Best Minion Toys.
History/Origin of the Minion Toys

Minions are the special characters that appear first in the Despicable-Me series that started in 2010. The minions' popularity has been growing with the release of Despicable film, and they have been in cross-promotions of the other Comcast/ NBCUniversal properties, Universal theme parks, NBC primetime TV Series, and Xfinity remote control.
In 2014, "Minion Versions" of the Simpson family appeared at the end of The Simpsons episode, "Treehouse of Horror XXV" in October of this year. In 2015, the village of the Minions, Cornwall, in the U.K built a road sign paid for by Universal Studios featuring Minions. 
Minions is a 3D computer-animated comedy film, produced by Illumination entertainment for the universal pictures, directed by Pierre Coffin and Kyle Balda, written by Brian Lynch, and produced by Chris Meledandri and Janet Healy. This movie premiered on June 11, 2015, in Leicester Square, London, and went into general release in the United States on July 10, 2015. A Sequel Minion: The Rise of Gru will be released on July 2, 2021. 
On April Fool's Day 2016, Google Created a GIF Image of the Minion. The Minions appeared in an advertisement for the Cinemark Theater chain, that ad played before the showing of Despicable Me 2(2013), Cinemark used this ad as a free ad before any 3D Movie. In 2018, three statues of the minions appear in the film, Mortal Engines, in which they are assumed to be ancient idols of old gods.

Here is a quick video history of the minions as well
Minions Toy McDonald's Promotion
According to Human psychology, they are more interested in products with some offers compared to normal products. The very common and successful way to promote brand recognition is by providing offers free of cost or a small amount of cost on a product. McDonald's is the most famous for using that type of offerings like happy meals, it is a platform to generate such buzz and interest.
To coincide with the release of the new film "Minion", McDonald's has released minion toys as a part of the happy meal giveaway. This is one of the best ways to advertise both the new film and McDonald's happy meal. This giveaway advertisement will increase the brand recognition of the McDonald's happy meal and the film.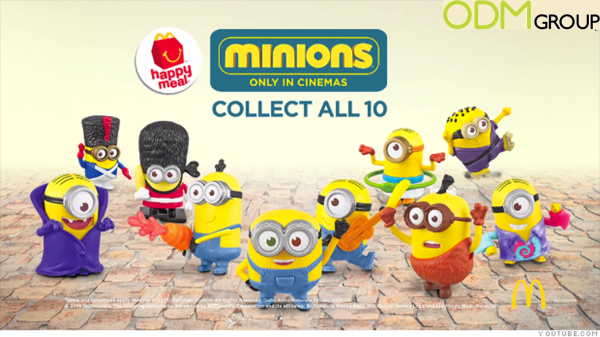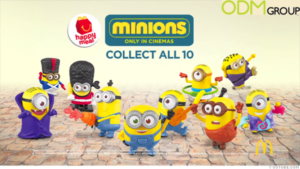 With the increased brand recognition will come to increased sales of both products like happy meals and minion toys. Along with the small amount of cost on minion toys, the customer is already having an interest in buying a happy meal and will not mind paying a small surcharge to gain the minion toy.
ODM Group has done the promotion for McDonald's with minion toys by Offering giveaway's only for a limited time, with potentially different items. Hence an increase in sales and brand recognition.
As this type of promotion both children and adults are satisfied with these products, if they are satisfied with these products, then this promotion is a giveaway to other potential customers. Compared to other promotions, word of mouth (WOM) is good for any product, then it is automatically a promotion without any cost.
Cool Minion toys on Amazon:
Let's start with the partial list of the Best Minion Toys
1. Rubie's Adult Inflatable Minion Stuart Costume:

It is an Adult Inflatable Minion Stuart costume with a 100% polyester, it's made by Rubie's costume company. Rubie's brings fun for every season with different costumes, like that they made Minion Stuart costumes for adults. This company has been bringing costumes and accessories to the world since 1950. It's the world's costume leader. 

It's officially licensed minion Stuart costume for adults fits a 42 to 44-inch jacket size with up 34 to 36-inch waist. It includes inflatable costumes, jumpsuits, and gloves, it's operated by batteries (batteries not included). This company offers accessories and costumes for the entire family with all sizes and styles. It's easy to wash with hands and an imported product.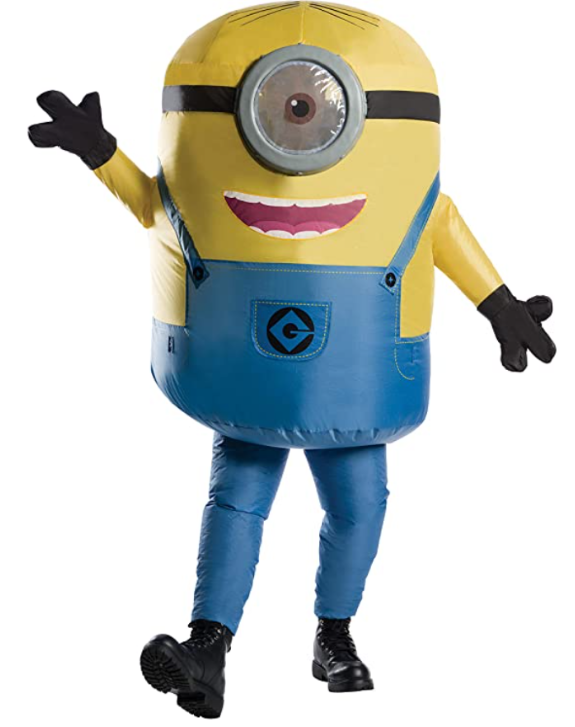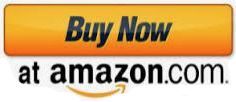 2. Fan Pack – Mischievous Minions Group Pose Lifesize and Mini card board cutout:

It is a Mischievous Minions group cardboard cutout with a generous 25×20 cm gloss finish photograph of the Minions favorite phrase and food, the "Banana"! If your kids are fans of the Minions, then it is a great gift for children nowadays. 
You can decorate your home, office, children's bedroom, or party avenue, with your favorite Minions group cardboard cutout, also includes an 8×10 star photo. Cutout height 92cm x 170 cm, it's very easy to assemble and folds away within seconds for easy storage. It's suitable for gifts, bedroom decoration, home theatre decoration, wall decoration, kid's bedrooms, office desks, and parties.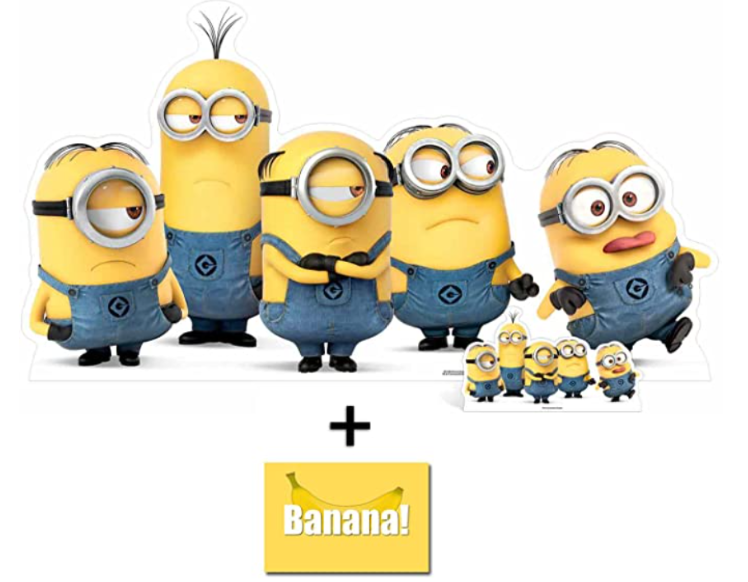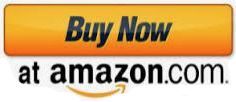 3. MINION Mania Voicer Warper:
It's a very cute and entertaining toy, you can strap this toy to your kid's wrist with a belt, it will have a microphone to it. when they say a word, it transforms that word into a minion voice. When kids play with this toy, they will enjoy it with a quick voice changer, and a speaker sounds like a Minion chuckle. It has 4 blue buttons that give a variety of prerecorded minion noises, It requires 3 "AAA" batteries to operate (not included). Dimensions: 11.2" H x 8" W x 2.6" H.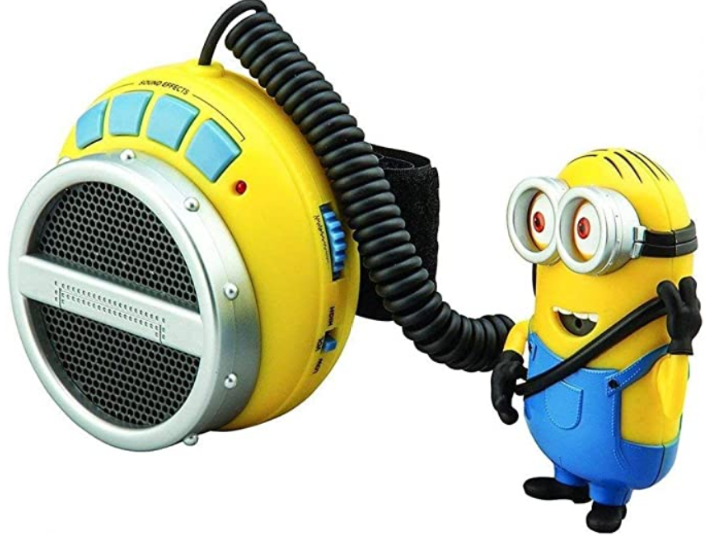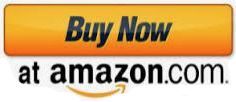 Check out the full list of the Best Minion toys.
Below are some of the other best minion toys.
Play-Doh Disguise Lab Despicable Me.

Despicable Me Talking Minion Dave Toy Figure.

Despicable Me Minions Tumbling' Stuart.

Trey King Minions: Seek and Find.

Despicable Me Minions Bob interacts with Teddy Bear.

Mega Construx Minions Shark Bait Figure Pack.

Hasbro Gaming Bop it! Despicable Me Edition Game.

MEKBOk Despicable Me Minions Set of 8 Action Figures.

Hasbro Memory Game Despicable Me Edition.

Despicable Me Minions Plush Buddies – Bob.

1Mega Bloks Minions Station Wagon Getaway.

Despicable Me 2-12" Minion Backpack.

Despicable Me Ray- E Minion Plush Despicable Me Plush Bob 9-inches.

Dave and Stuart Walkie Talkies.

Hedstrom Jr. Soccer Ball.

Bob with Teddy Bear.

Ty Tim.

Mega Construx Expedition Set.

Hasbro Gaming Bop It.

Mega Construx Family Luau.
This minion toys series is so popular, I also got interested in watching this series with my children, these toys look different and unique compared to other toys. As I am sharing my thoughts, children will have full-time passes while watching this series and playing with toys. Also, kids will have more fun by watching the Peppa Pig series and playing with those toys.
KW: Minions toys, Amazon minions, Minions toys amazon, Minions toy, Minions toy McDonald's promotion.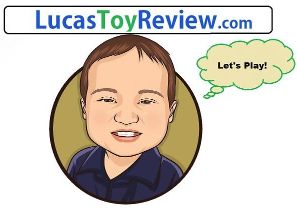 Lucas Toy Review Official Website from the popular YouTube toy reviews channel.