Who in their right mind would not just love a flying interactive baby owl toy called Owleez? We share everything you'd want to know about Owleez toy sensation including where to buy these tow owls for the best prices. While Owleez is one of the most popular toys for girls from 4-7, some little boys also really love these interactive toys.
What are Owleez
First off Lucas just got interested in Owleez for Christmas 2020 so I also wanted to share this video on what Owleez is.
Owleez is a flying baby owl interactive toy with lights and sound effects for kids aged 6+, it is easy and funny to operate. It's a new toy from Spin Master (a leading children's entertainment company ), and it was first introduced at a Toy Fair 2019 in New York. It has ultimate features like a unique pet, interactive nurturing toy, and the magic of flight, but it needs the help of a child all the way. 
This toy is available in two colors (pink and white) and each set includes an owl pet, one nest for nap time, charger, and one bunch of berries for feeding. It needs to teach how to fly, play games, sing, and much more. It has three sensors on the forehead, beak, and belly for interactive play with kids and also having super-expressive eyes with colors to know the toy mood. 
Where did it all Start?
Hatchimals is a robotic toy created by the Spin Master after Hatchimals they wanted to try something new with their existing technology features and with some new features like flying. That's when the Owleez came out with robotic and flying features. It's a magical land of toys, a robotic pet combined with a mini drone, drones are still pretty popular. This toy is a two-product category, helicopter hidden inside an adorable ball of fluff and color.  It also has motion sensors, to pass the commands. Like Owleez toy, furreal toys are also designed with robotic features.
More About the Owleez Toy & Where to Get them
Spin Master is a leading entertainment company announced the launch of Owleez on sept, 2019, the first-ever interactive toy pet that kids can teach how to fly, with over 100 interactive sounds and movements, the baby owl responds the way you touch on sensors. It has three sensors, on the forehead, beak, and belly. Just like a real pet, you can feed it, tickle, and rock. It's made up of durable and lightweight materials, there won't be any issues even if it crashes. It's available in two colors pink and white. 
The toy pack includes Owleez, nest, food accessory ( berry it's a favorite snack ), quick start guide, and instruction guide. To play with this toy, you have to make sure that it is fully charged. To charge this toy first unwind the cable and connect to the computer, when it starts charging or when the battery is low her eyes blinks in red, and her eyes turn into solid green when it is fully charged.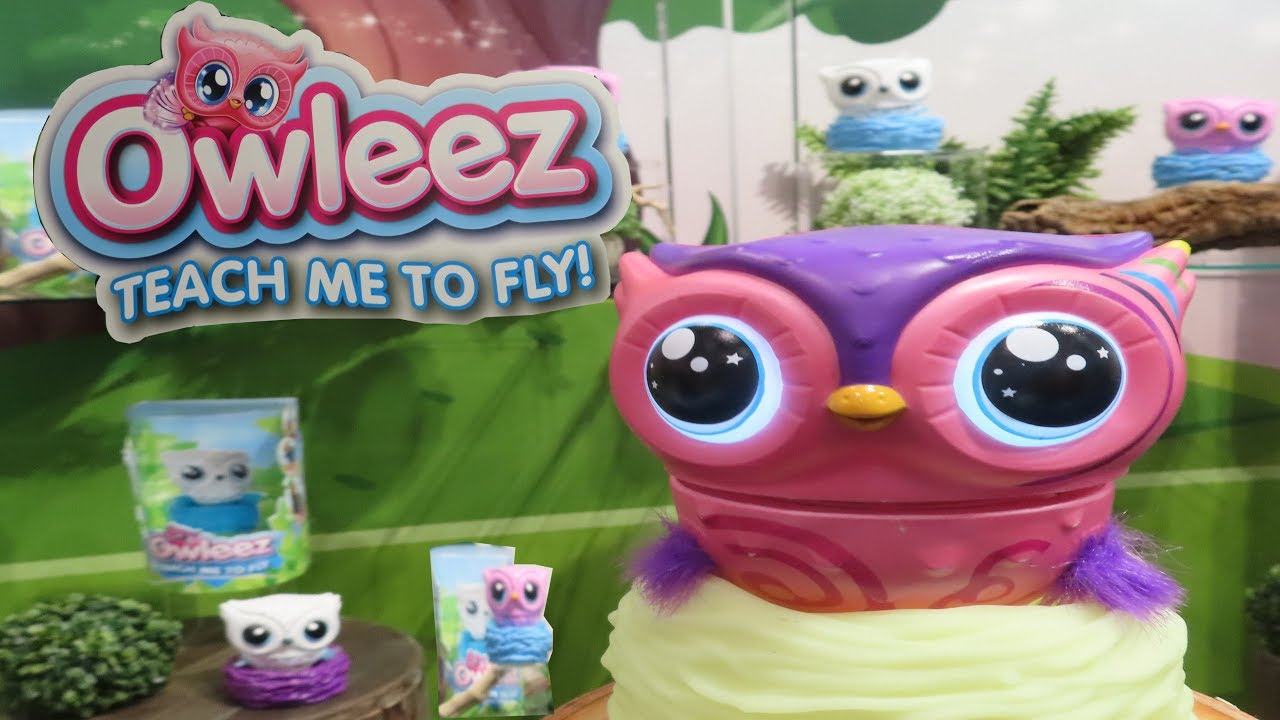 Full Overview of this toy :
To play with this toy, touch her belly, feed with berries and then touch on the forehead.
Owleez eye colors and its moods:
White – when it's feeling good and ready to play.
Yellow – when it's hungry, then fed by its berries.
Blue – when it's cold, then pick her hold and touch her forehead to get warm.
Red – when it's Sad when you hold Owleez up and down, then at that time it needs some love.
Green – when it's Gassy, then pick her and give a gentle touch to her at the backside.
Orange – When we shake the Owleez, then It is Dizzy, instead just give a touch on her forehead.
Purple – When we move the Owleez side by side then it is Singing.
Pink – I LOVE YOU.
Rainbow – when it's ready to fly.
We should know a few things before we teach Owleez to fly, and these are
Owleez takes off from her nest.

Make sure that it is fully charged.

Give it practice, snuggles, and snacks.

Make sure her eyes are white.

It can't fly when the battery is low and make sure that it is fully charged.

It should only fly inside the house (indoors).

It is not built to fly in the windy craft.

Make sure that her nest is on a flat surface.

Place 5 ft away from the walls.

Don't stand near to her when flying.
Teach to Owleez how to fly :
When its eyes are white, it is feeling good and ready to fly, then it is a good time to teach how to fly. So move the toy side by side and up and down, when it is ready to fly it gives trumpets and eyes turns into rainbow colors, then keep her in the nest, it may not be able to fly for the first time, but don't worry, pick her and touch till it comes back to a good mood. Again keep her in the nest, when it is ready to fly, her head moves up and wings will spin and go flying. 
When it's flying, sometimes/very rarely it may crash while landing, but don't worry it's made up of strong material. While landing you can take it into your hands or can be landed on any surface. If the wings are still in flight then they can be closed when you touch the wings and the head will be closed automatically, never push the head down. Once it's fully charged, it can fly 45 times.
Other ways to fly :
When it's in the nest, it loves the tickle that you touch her cute little tummy, and it feels so funny when you touch her head with your hand. When you press the back button for 30 seconds, a little sound will come, it's all part of the rainbow game with a change of eye colors one by one, when you see the first color tap it on the head, like that do it for 3 times to fly.  
Teach the Owleez is such fun, you need not teach every time, it does not remember how to fly, but you can press and hold her back button for 10 seconds to hear her long beep, then leave the button, now she is ready to fly.
These are very special, unique toys and available on online sites like Amazon, Flipkart, Walmart, Gifsicle, Hamleys, Thetoyshop, and some e-cart sites.
This toy is the first interactive toy pet with flying features, it is very different and funny to play. As I am saying that this is an indoor toy, children can play inside the home without any problem with more fun and entertainment. Along with these toys, some Dinosaur toys are also designed with robotic feature for real fun, entertainment
KW: Owleez, owl flying, flying owl, flying owl toy, Owleez toy, owl toy, owl baby toy, Owleez interactive pet, Owleez instructions, toy owls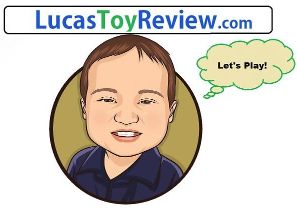 Lucas Toy Review Official Website from the popular YouTube toy reviews channel.