Art is one of the best gifts for your kids to explore and express their creativity. With this art, you can encourage your kids to unleash their imagination. All kids are artists, but some kids develop their creativity to a deep level and others are at the starting stage only. You should encourage your kids by giving them the tools needed to develop their creativity by purchasing art toys for kids.
Art is not only fun for kids, it teaches too. Creative play helps your kids to develop their important childhood skills like sensory and fine motor skills, problem-solving and creative development, self-confidence, and even math skills like recognizing shapes, sizes, and colors.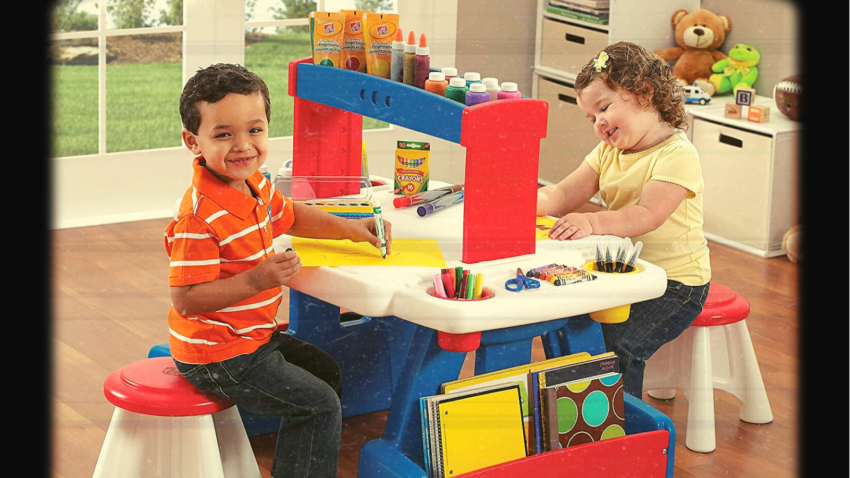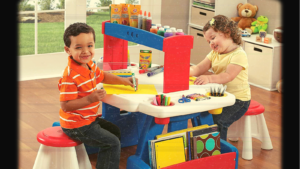 Kids can use art to express their feelings, if you are working with your kid on an art project then it's a great time to develop their language skills. Here is the list of Best art toys for kids.
Top Art toys for Kids: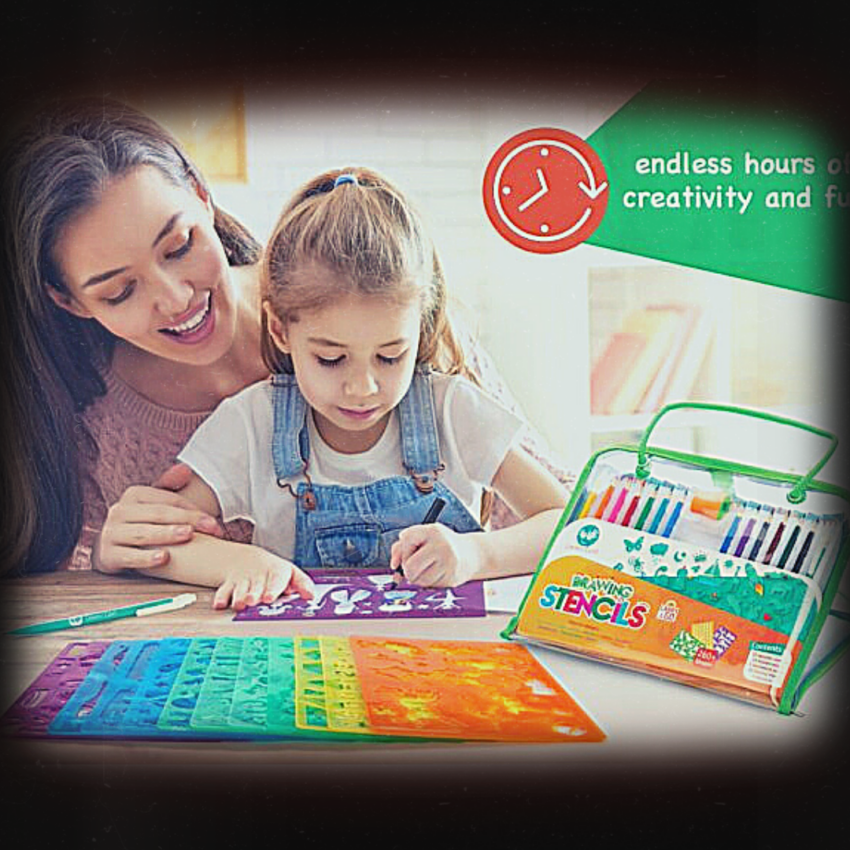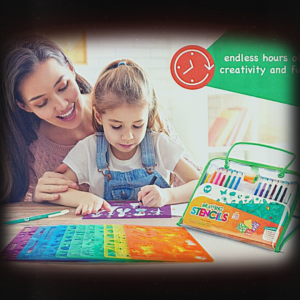 1. Crayola Inspiration 140 pieces set.
2. Step2 Creative Projects Table.
3. Mimtom Drawing Stencils.
4. Melissa & Doug Art Easel.
5. Creabow crafts stencils and drawing.
6. Step2 Jumbo Art Easel For Kids.
In addition with these toys, check out the best kids toys.
1. Crayola Inspiration 140 pieces set:
Markers and crayons are great for improving the basic drawing and painting skills of your kid. This is a large set with 140 pieces inside including 64 crayons, 20 short colored pencils, 40 washable markers, and 15 large pieces of paper. It will encourage your kid to store all in an organized way and keep things in safely.
All tools in this box are safe and non-toxic. This is the ideal gift for almost any occasion. If you are looking for a basic art product for your kids, then this toy is best for kids aged 5 years and above. This is one of the best Christmas gifts for kids and you can check out the other most popular christmas gifts for kids.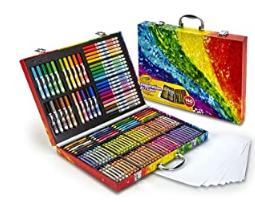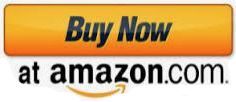 2. Step2 Creative Projects Table:
This step2 project table includes two stools, features a large table surface with removable storage cups for storage purposes of pencils, markers, crayons. Lower side supports offer storage compartments for drawing pads, tablets, books. It has a sturdy colorful shelf that provides additional storage and can be repositioned to turn a personal desk into a table that allows 2 kids to play at a time.
It's easy to clean, you can use any household cleaners to clean, minimal adult assembly required. It's a perfect activity table and chair set for younger kids' playrooms or bedrooms. This will help to develop their imagination skills through creative play.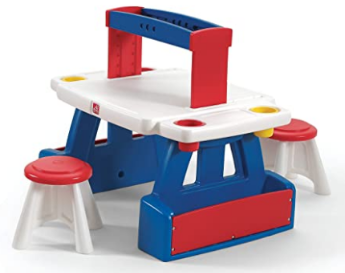 This Mimtom drawing stencils kit is great for kids to keep their kids busy at home, in the classroom, or in bad weather conditions without going to watch small screens like TV, mobile phones, laptops, etc.
This toy set includes a lockable carrying case with easy-grip plastic handles to hold my kids. Includes 20 sheet sketch pads, 20 plastic stencils, 15 colored pencils, a mechanical pencil, and 1 sharpener. These stencils are large with over 370 shapes like dinosaurs, flowers, numbers, cars, letters, and so much more. This toy was tested for safety standards.
By drawing with this toy, your kid's fine motor skills, hand-eye coordination, creativity, and imagination will be improved a lot. It's a great holiday, birthday, or Christmas gift for kids who are aged 3+ years.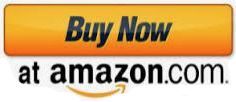 4. Melissa & Doug Art Easel:
For more than 30 years, Melissa & Doug has created beautifully designed imagination, creativity, sparking products that are called "the gold standard in early childhood play."
It is sturdy wooden construction, includes a child-safe paper cutter, paper guide, tears bar, locking paper roll holder, 4 easy-clip grips, and 2 large plastic trays. It features both a magnetic chalkboard and a dry erase board. It has removable plastic trays, so easy to clean and kids have loads of easy-reach art supplies at their fingertips. you can adjust this art easel height in three ways based on your kid's height.
Also includes 39 letter and number magnets that are great for an extended play of your kid. It's easy to assemble and folds for flat storage. It's a great gift for kids ages 3 years and above.
This type of play promotes self-confidence, social, cognitive skills, resilience, and more. These skills are building blocks for success and personal fulfillment in adulthood.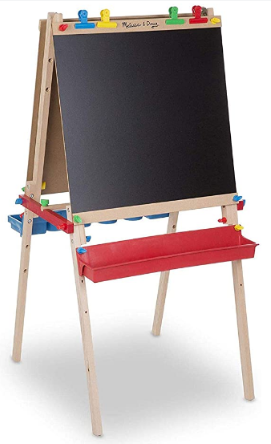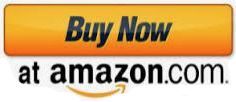 5. Creabow crafts stencils and drawing:
This set includes 12 large stencil boards which are thick, reusable, washable, stencils with more than 260 shapes like letters, numbers, dinosaurs, 1 pencil case, 1 mechanical pencil, 1 sharpener, 1 lightweight, and easy to store carrying case.
You can avoid your kids watching screens and to develop learning, communication, and creative skills. You can keep your child busy anywhere with this lightweight carrying case and on the go bag. It's a standard, reusable and non-toxic set, certified by CPSC for kids aged 4 + years. It's an award-winning set.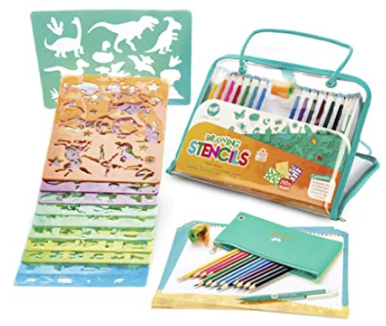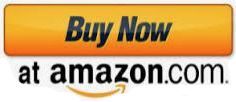 6. Step2 Jumbo Art Easel For Kids:
The box includes an easel base, a two-sided artboard, 4 small bins, 2 large bins, and 2 cups. There are tons of art toys available in the market but among those, these are the best art toys based on price and quality. If your kid is interested in arts, then you should buy these toys for your kid to improve their skills.
This kid double-sided artist easel comes with a whiteboard and chalk piece for twice the coloring board. This sturdy artistic playset encourages your kids to be creative and improve their fine motor skills through drawing, coloring, and writing.
It has built-in storage bins and large storage pockets to store their crayons and markers after art is over. Multiple kids can play at a time and also great for solo creative play.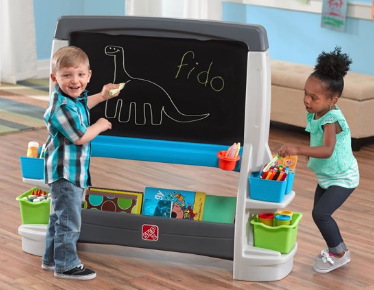 In addition to these toys, check out the essential list of the best backyard toys.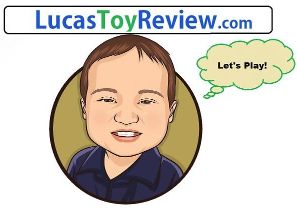 Lucas Toy Review Official Website from the popular YouTube toy reviews channel.